When:
August 25, 2017 @ 7:30 pm – 11:00 pm
2017-08-25T19:30:00-07:00
2017-08-25T23:00:00-07:00
Where:
Ken's Bike and Ski Store
650 G St
Davis, CA 95616
USA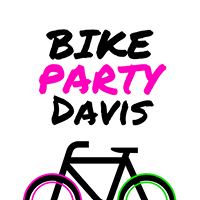 Hey Bike Party People! We're riding out again this month! It's hot, but we're gonna beat the heat with an evening ride filled with misters, music, lights and fun!
Our theme this month is COWBOYS! So get out your hats, boots, bandanas and pony up! We meet at 7:30pm, roll at 8pm!
Meeting spot is Ken's Bike-Ski-Board in Davis. As always, this ride is the fourth Friday of every month, so August 25!
This is a ride for EVERYONE, so please follow Bike Party's simple rules to make it safe and enjoyable for all:
Stay to the Right
Stop at Lights
Ride Straight
Don't Hate
Pack your Trash…
Don't Get Smashed
Also, don't forget your: Lights, lock, layers, water, helmet & tools.
This is a self supported ride & volunteer lead ride – looking forward to seeing YOU there. BIKE PARTYYY!! See More
Sponsored By:
Bike Party Davis:  https://www.facebook.com/BikePartyDavis/
Hot Italian :  https://www.facebook.com/hotitaliandavis/
Kens Bike & Ski:  https://www.facebook.com/KensBikeSkiBoard/?fref=pb&hc_location=profile_browser