When:
October 9, 2021 @ 9:00 am
2021-10-09T09:00:00-07:00
2021-10-09T09:15:00-07:00
Where:
Harper Jr High
Davis
CA
USA

A ride to introduce local off-road ride routes in the Davis area. Medium pace and no drops with regrouping as needed. This will remain a flat ride and the route will be dependent on who shows up.  Ensure that you and your bike are ready for these rides because there are few, if any, amenities along the route. As any bike ride, bring appropriate supplies, including food and water. Most rides are suitable for road bikes, gravel bikes and mountain bikes with 35c+ tires.  We recommend using a tire sealant (in tubes and tubeless) when riding offroad in our area; particularly in the Fall, when puncture vines ("goatheads") can get really pernicious!
Bill Williams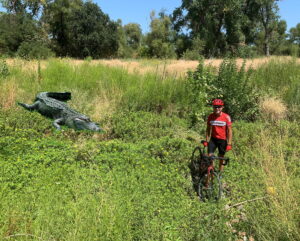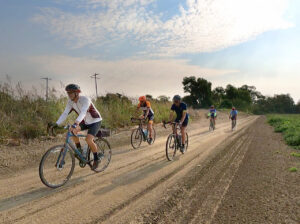 Cycling is an inherently dangerous sport and any cyclist taking part in a DBC ride releases DBC from any liability.  Guests are welcome to ride with DBC for one ride. For subsequent rides, you must be a member of the Club.  By riding with a DBC group ride you acknowledge that you have read and understand this. Helmets are required on all rides.