Annual event in which participants ride miles to raise funds for helmets for kids.
The 20th Annual March Bicycle Madness event is here!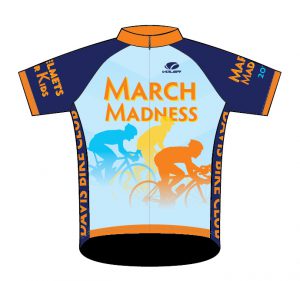 March Bicycle Madness means it's time to forget the winter weather and ride your bike. Choose your mileage goal and challenge yourself to ride your bike more than you thought possible – around town, around the county, around the world, for commuting, pleasure or any purpose. It's up to you! In addition to having a motivation to ride there are also benefits to joining into March Madness. Your entry fee will go into the Davis Bike Club philanthropy account. This year the focus will be in providing helmets, safety training, and support to the City of Davis for cycling programs.
The March Bicycle Madness event is open registration to everyone not just DBC members!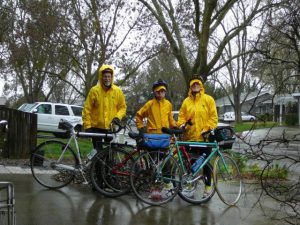 What is March Bicycle Madness and how does it work?
Riders fill out an online application and pay a participation fee starting early in February. Riders set a mileage goal for the month of March. Registration fee is $20.00 for 19 years and older and free for 18 years old and younger. The minimum number of miles is 10 miles. There is no upper limit, and every year a handful of riders get up to and beyond 3,000 miles. Register for this event here: 2018 March Madness Registration.
Riders then ride as much as they can during the month of March and keep track of all their bicycle miles online with the March Bicycle Madness Mileage Tracker here: March Madness Mileage Tracker.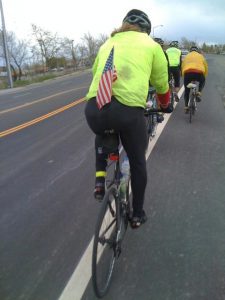 You do not need to be a Davis Bike Club member to participate, however, if you would like to become a member….Learn about membership here.
Are there any rules?
Mileage tracking is based on the honor system – on your honor you track and record the miles you ride. Please only use the tracker if you have paid the very nominal entry fee.
Indoor riding is limited to a total of 1000 miles, so spin classes, stationary bicycles, etc….
Indoor riding is also limited to 15 miles per hour on spin bikes, stationary bikes, etc…unless your stationary bike has an odometer that tracks actual miles per hour.
In addition to the opportunity to ride a lot of miles, March Bicycle Madness offers participants more
March Bicycle Madness Celebration – No Banquet this year. Instead, there will be an awards session associated with the May 2018 Davis Bike Club General meeting. Details available through the club calendar.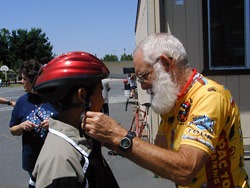 Get out and ride!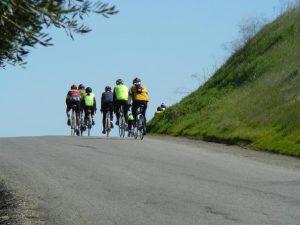 More Information
Questions?
Contact the 2016 March Bicycle Madness Chair, Dan Shadoan