Come and join the DBC randos for a vintage romp around our locale. 100k populaire w/RUSA cred for those who need/want it and will stop at Berryessa Brewing on our way home to Davis. All you need is your vintage bike. Something lugged, something steel, something that needs to be ridden and then looked at by other friends. There are plenty of retired randos in the DBC still out there riding. Come out and join in on this. Everyone is welcome! This is not a hammer ride. It's a ramble, a time to chat with friends, to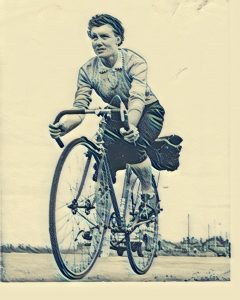 talk about the bikes you're on and then share a beer kinda ride. 7 plus hours to do the flat course.November 16th, 8:00 am start. Marketplace Shopping Center, W. Covell Blvd, by Jack's Urban Eats.
Because this is a RUSA sanctioned ride, everyone needs to sign-up, whether you are a RUSA member or not. We will have brevet cards and will send out route information the night before the ride.  DBC members ride for free!
Sign up here: https://form.jotform.com/DavisRBA/dbc-rando-registration-2019

Ping me with questions! RBA@Davisbikeclub.org