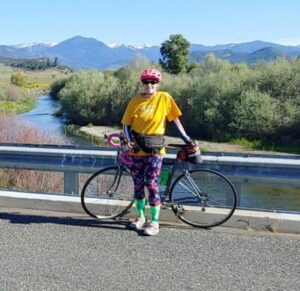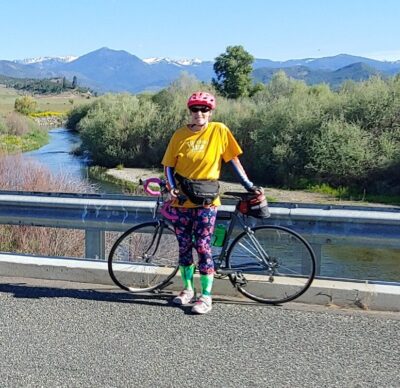 Reservations for the Etna tour are now open (DBC members only), Friday, May 24th thru Sunday May 26th.   Maria and Mark Tebbutt return to Etna for another Memorial Day weekend (7th year) in this relaxing and beautiful area.
MOTEL RATES: $78+ tax for up to two people occupying the room each night. The pet fee, is $20 per pet each night, with a limit of 2 per room.
Additional $25/person non-refundable tour charge to reserve your room.  Make your check payable to: Davis Bike Club, c/o M. Tebbutt, 2110 Regis Dr., Davis, 95618.
Etna, population 700, is a town in the Scott Valley area of Siskiyou County, about 4 hours north of Davis. This charming town features two brewpubs, the Denny Bar Co. Distillery, Dotty's Korner Kitchen and the Grain Street Bakery and South Fork Baking Co. There is also a well stocked grocery store, all within walking distance. The Etna Motel is modest and clean, and we've reserved all 10 rooms.
Planned Rides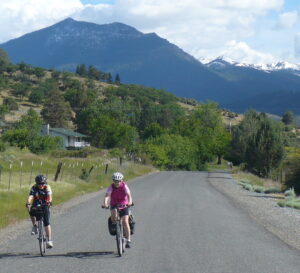 Friday afternoon
Ride 34 miles — A scenic loop ride to town of Callahan with adult refreshments in a funky bar.
Etna – Callahan loop
Saturday
Ride 48 miles through the countryside and along a beautiful river.
Etna, Quartz Valley loop with Scott River out & back
Sunday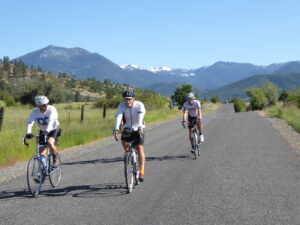 Rider's choice:
A challenging 12 mi, 3000 ft. climb to the Pacific Crest Trail with scenic overlook
Climb to Etna summit
A nice flat ride around town and coffee.
There is no SAG support for this tour. Questions? Contact: Maria & Mark Tebbutt, funmaria@sbcglobal.net or (530) 753-1125 – no texts.