Learn about joining and becoming an active member of the DBC.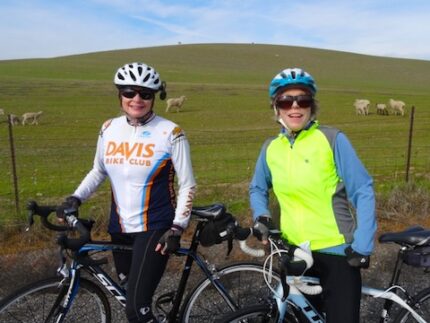 Along with friendship, camaraderie, and good company on a bike ride, Davis Bike Club members enjoy these other benefits:
Monthly Club Meetings, featuring guest speakers and other presentations of interest to cyclists
Free admission to the US Bicycling Hall of Fame
Discounts at many local bike shops
Opportunities to join club tours
Free admission to the holiday party
Free access to premium features of RideWithGPS, including turn by turn directions on Garmin GPS units and smartphones.
The DBC Email list enables club members and those with an interest in Davis-area cycling to participate in discussions with fellow cyclists.
The Davis Bike Club is a volunteer association which means that all club events, activities and organizational roles and functions are performed by volunteers. Consequently, to continue to exist and thrive as a volunteer club, we encourage all members to volunteer to support our ongoing success. There are many choices, and you are sure to find one or more that would interest you and be fun. Volunteering is a great way to meet others, promote cycling in the community, and "give back" to an organization that exists to benefit you. When you see, read or hear of a "Call for Volunteers," please step forward, offer to lend a hand, and have a great time!
You can find a list of club and race team membership levels, as well as membership expiration dates, here.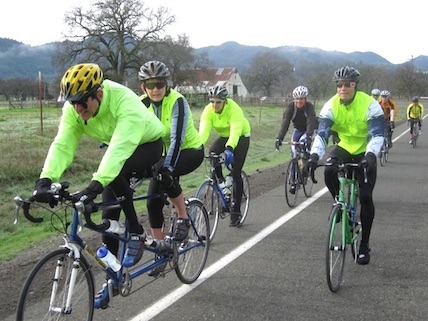 ONLINE MEMBERSHIP APPLICATION
At this site, you can:
Join the DBC or renew your DBC membership
Change your membership level
Pay online for your membership (Visa, MC, Discover)
Add family members (and their individual email contacts) to your DBC Family membership
Check and update your contact information and preferences
MAIL-IN MEMBERSHIP APPLICATION – If you would like to print out and mail in an application/renewal form with a check, you can find a printer-ready form if you click the link below. Please allow two weeks for processing.
https://davisbikeclub.org/membership-application/
Questions? Contact the DBC Membership Director.