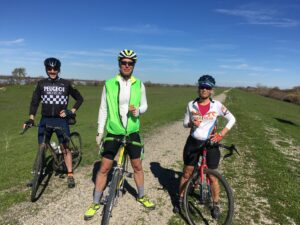 Hop on your gravel bike and leave the limitations of an asphalt road surface behind. The gravel rides are generally 50-80% unpaved and can be on the levees and dirt roads of Yolo County, a short drive away to our beautiful NorCal backroads, or a few hours' drive to Marin, Sites, Portola, California Gold Country or remote locations like Indian Valley, Red Bluff and more. These rides are full of adventure and scenic beauty, waterfowl and wildlife, peaceful quiet and wild life.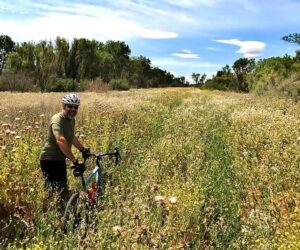 These are usually unscheduled rides, so watch the club email listserve or suggest one yourself. Contact DBC president, Robert Enzerink, or Ride Director Dave Joshel if you are interested in leading an off-road or mixed surface ride.
Many local levee rides can be comfortably ridden on a road bike with 32mm tires; however, for most of these rides, a gravel bike is recommended with at least 700x35mm tires or similar – you may want 40mm or wider for some routes. From experience, we recommend sealant in your tires, with or without tubes, as the goatheads can be wicked. These rides can be remote with few or no services available along the way – watch the ride description and bring ride snacks, hydration, spares, etc.
We look forward to introducing you to some of our favorite remote roads and learning new routes from you! In the meantime, check out DBC routes posted on RideWithGPS .
Grrrrrravel on!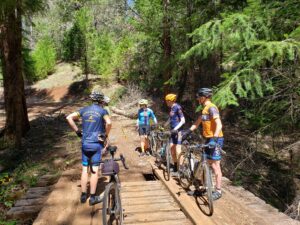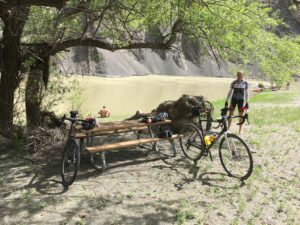 Videos of some recent gravel Rides
Here are some links to YouTube videos of recent rides by our DBC videographer extraordinaire, Terry Nathan, or check out his YouTube channel, Terry Nathan Adventures
More videos – coming soon:
Gravel Biking the Backroads of Yolo County – Episode 1: Into the Bush