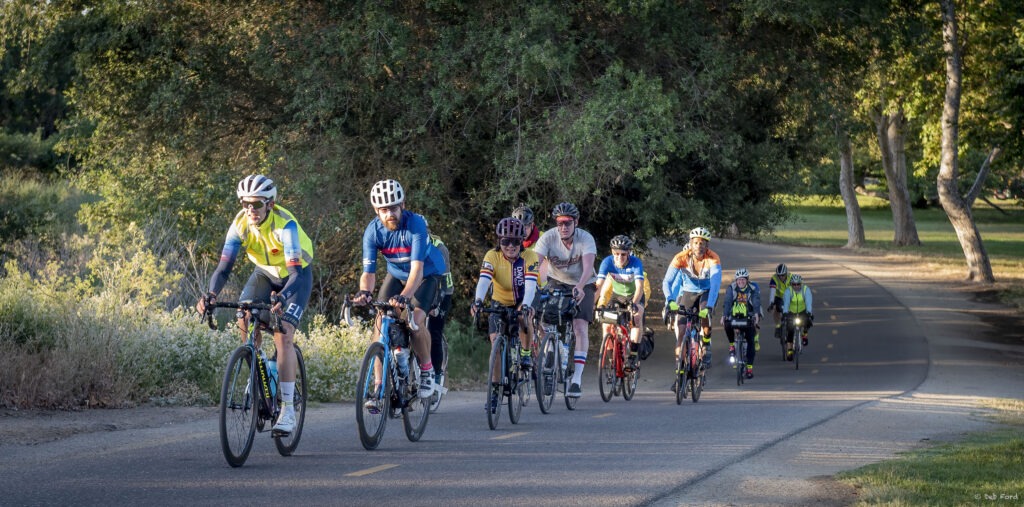 Join our Group Rides
We have regular rides nearly every day of the week. Often we have a faster / farther ride and a slower shorter route that regroup at various points. Most rides include a social / coffee stop. See our ride calendar for more information on each ride. All participants are expected to ride legally and safely, and helmets are required for all rides.
Non-members are welcome to ride with us for up to three rides. After that we ask that you join the Davis Bike Club to continue to ride with the club. All participants are required to ride legally and safely, and helmets are required.
Note: Anyone taking part in a DBC ride releases DBC from any liability. By riding on a DBC group ride, you acknowledge that you have read and understand this.
Randonneuring
The Davis Bike Club has been involved in randonneuring for decades and is steeped in the history of our sport and its growth in the United States. The Davis Bike Club was the largest randonneuring club to send riders to Paris Brest Paris in the early 90's and has been instrumental in supporting the growth of randonneuring nationwide. See our section on Randonneuring for more information on upcoming events
Race Team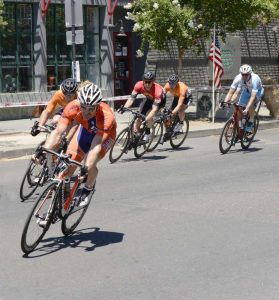 The goal of our race team is to promote all disciplines of competitive cycling, offer support to all ages and abilities with a sense of teamwork, competitive spirit, and a strong sense of community. We value the opportunity for growth and development of competitive ability for all members of the team as they strive to better themselves, and represent the team, the Davis Bike Club and the sport of cycling in a positive manner to the community.
We are rebooting the Davis Bike Club race team post covid, and consolidating the race team website into the Davis Bike Club site. Check out the race team page on our menu or view the existing DBC Race team website for their full content
News and Announcements
Upcoming events