Learn about DBC's mission, history, board of directors, and more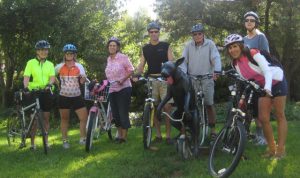 The Davis Bike Club is a nonprofit organization dedicated to cycling and cycling-related activities. Based in Davis, California, our membership has a wide variety of cycling interests and abilities. The DBC hosts a variety of rides and events: recreational and family rides, multi-day tours, randonneuring and ultra-distance events, and racing . What all of our members have in common is a love of bicycling and the desire to promote it as a fun, healthy, safe, and environmentally sustainable means of transportation.
Short rides, long rides, tours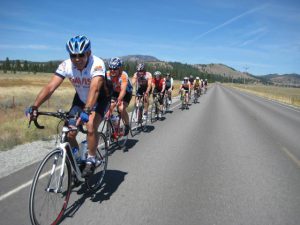 The club offers scheduled rides nearly every day of the year, and non-members are welcome on any ride. Most of our rides are concentrated in Yolo and Solano counties, with distances averaging from 15 to 60 miles. We also offer tours to club members in good standing. Tours range in length from weekends to multi-week trips, heading to destinations in California, the greater United States, and Europe.
Events, big and small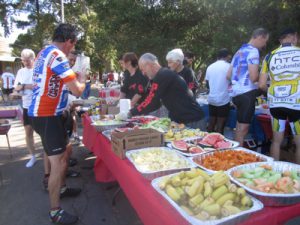 Each year, the club hosts several large, organized cycling events. The Davis Double Century, considered to be the premiere 200-mile ride in California, is held on the third Saturday in May. Beginning in 2017, the Double is offering two additional ride options consisting of 100 miles and 42 miles, respectively.  Foxy's Fall Century, takes place on the third Saturday of October, and offers riders their choice of 25-, 60-, or 100-mile routes. We also host a complete series of randonnées every spring (200k, 300k, 400k, 600k), and the 1200k Gold Rush Randonnée every four years. These and other club-sponsored events are planned and run by our enthusiastic club members, who volunteer their time and energy in making sure all participants have a great day on their bicycles.
Davis Bike Club Race Team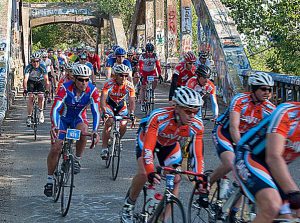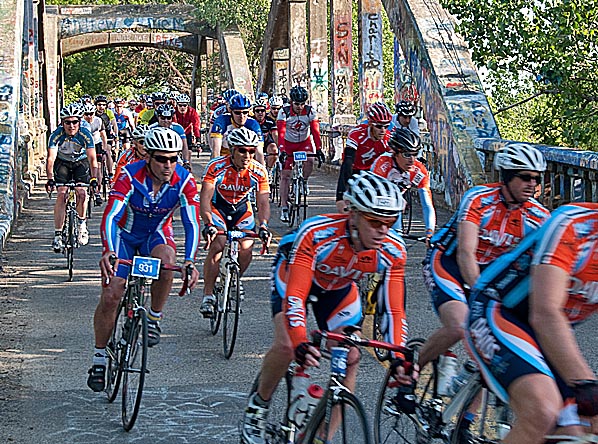 Davis Bike Club Race Team is a subgroup of DBC. The Race Team supports all levels of racing. It actively promotes underrepresented categories, e.g., women and juniors, with increased levels of support. Other programs include elite,masters, track, and mountain & cyclocross. The DBC race team also hosts events such as the 4th of July Criterium and the Dunlap Memorial Time Trial, and supports the UC Davis Cal Aggie cyclists, making it easier for them to continue racing past the collegiate season. Learn more about the DBC Race Team here.
Our club, our community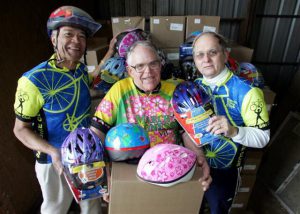 Davis Bike Club is a strong supporter of our local community, donating time, money and labor to a number of organizations benefiting cyclists and other charitable endeavors in Davis and the surrounding region. For example, during our annual March Bicycle Madness, riders of all ages and abilities pledge to ride as many miles as they can; those miles turn into pennies that are used to purchase helmets for local school kids whose families might otherwise not be able to afford them.
Member benefits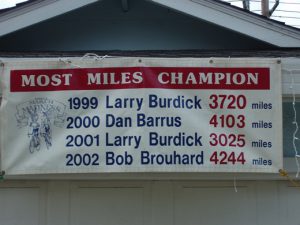 Along with friendship, camaraderie, and good company on a bike ride, Davis Bike Club members enjoy these other benefits:
Monthly club meetings, featuring guest speakers and other presentations of interest to cyclists
Discounts at many local bike shops
Free admission to the US Bicycling Hall of Fame
Eligibility to participate in March Bicycle Madness
Opportunities to join club tours.
Free access to premium features of RideWithGPS bike route maps, with turn by turn directions on Garmin GPS units and smart phones.
E-mail listserv, enabling club members to tap into the knowledge base of their fellow cyclists.