Our club gear is supplied by Voler using the a new design for the club kit adopted by DBC in 2021.
DBC Club Kit (matching riding gear) ordering information
There are be ongoing, rolling ordering windows through the season, so check the link to our DBC club kit ordering page to see if our order window is currently open
Items available
Shorts, bib shorts, knickers
Jerseys, short and long-sleeve
Jackets and vests
Accessories

Arm covers (thermal and sun-protection)
Knee and leg warmers in solid, matching navy blue
Cycling caps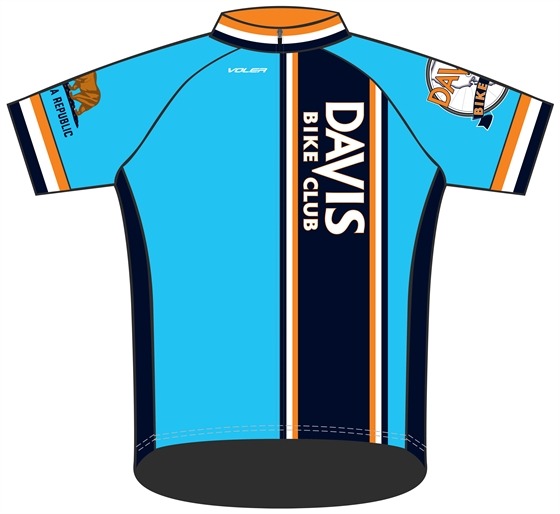 Information about material, pads, sizing, etc, is all available on the order pages.
Ordering Instructions:
Visit the DBC club kit ordering page
Click on "LOGIN" to enter your Login/Billing Info. Click on "Create Account" to save the information and to create your new User ID and Password. You will automatically be directed to the home page for your team order. If you are a returning customer, please use your original Login and Password.
Click on "Begin Shopping" to gain access to the products page. To place items in your shopping cart, click on the item you want to order, then the options you want to select, then the "Add to cart" button. You can choose to "View Your Bag" or "Continue Shopping" after adding each item. Repeat these steps for each item you want to order.
After placing the last item you want to order in your shopping cart, click on "View Your Bag" to display the items. Carefully review the items and make any necessary modifications or deletions. Because each item is custom built, refunds and exchanges are not accepted. After you have confirmed your order is correct, click on "Proceed to Checkout" to complete the secure checkout process by entering your credit card payment information.
After you have completed the secure checkout process, an Order Confirmation will be automatically displayed and e-mailed to you for your records.
After the order deadline date has passed, you will no longer be able to access the order site. If you have not completed the checkout process for your order by this date, any items in your cart will be removed. The Order Deadline and the Order Ship Date are displayed on the order homepage. The Ship Date is the date that your order will be shipped from Voler.
Clothing Delivery
Each order will be charged a shipping and handling fee, and your package will be delivered directly to the postal address that you supply.
Cost
All item and shipping costs are listed on the Voler site. Note that there is an inexpensive shipping option if you are comfortable without shipping insurance.
More questions
If you've read everything and still have a question, contact Eric Senter