Along with friendship, camaraderie, and good company on a bike ride, Davis Bike Club members enjoy these other benefits: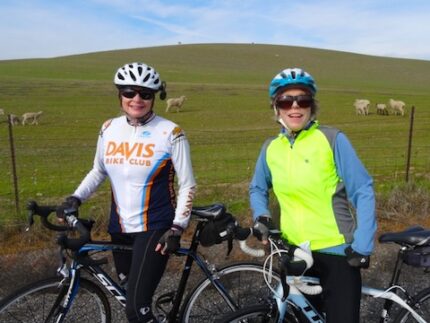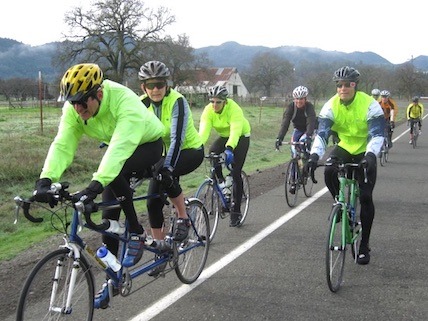 The Davis Bike Club is a volunteer association. All club events, activities and organizational roles and functions are performed by volunteers. 
To continue and thrive as a volunteer club, we encourage all members to volunteer to support our ride and governance activities.  Volunteering is a great way to meet others, promote cycling in the community, and "give back" to an organization that benefits you. There are many ways you can volunteer; you are sure to find an area or areas that interest you.
When you see, read or hear of a "Call for Volunteers," please step forward, offer to lend a hand, and have a great time!
You can find a list of club and race team membership levels, as well as membership expiration dates, here.
ONLINE MEMBERSHIP APPLICATION
Sign up or renew your membership here.
At our membership management site, you can:
Join the DBC or renew your DBC membership
Change your membership level
Pay online for your membership (Visa, MC, Discover)
Add family members (and their individual email contacts) to your DBC Family membership
Check and update your contact information and preferences
MAIL-IN MEMBERSHIP APPLICATION
If you would rather not apply and pay online, click here for a printer ready form that you can print and mail in with your check. Please allow two weeks for processing.
Questions? Contact the DBC Membership Director.