Ride 200 miles in one day through Yolo, Napa, and Lake counties on the most popular and one of the best supported double centuries in California. Always the third Saturday in May.
The route includes just under 9,000 feet of climbing with a few longer climbs. Nearly all of the climbing is under 10%, primarily in the 6-8% range, and the climbing ends well before mile 150. There is a four-mile section of hard-pack dirt road with a gradual climb halfway through the course.
The route heads northwest from Davis along flat roads of Yolo County, then south and west through Winters, around the south side of Lake Berryessa via Highway 128, then northwest along back roads including a few miles on the west shore of Lake Berryessa, continuing northeast of the Napa Valley to Middletown, then past the east shore of Clear Lake, then east to the Capay Valley via Highways 20 and 16 before returning to Davis.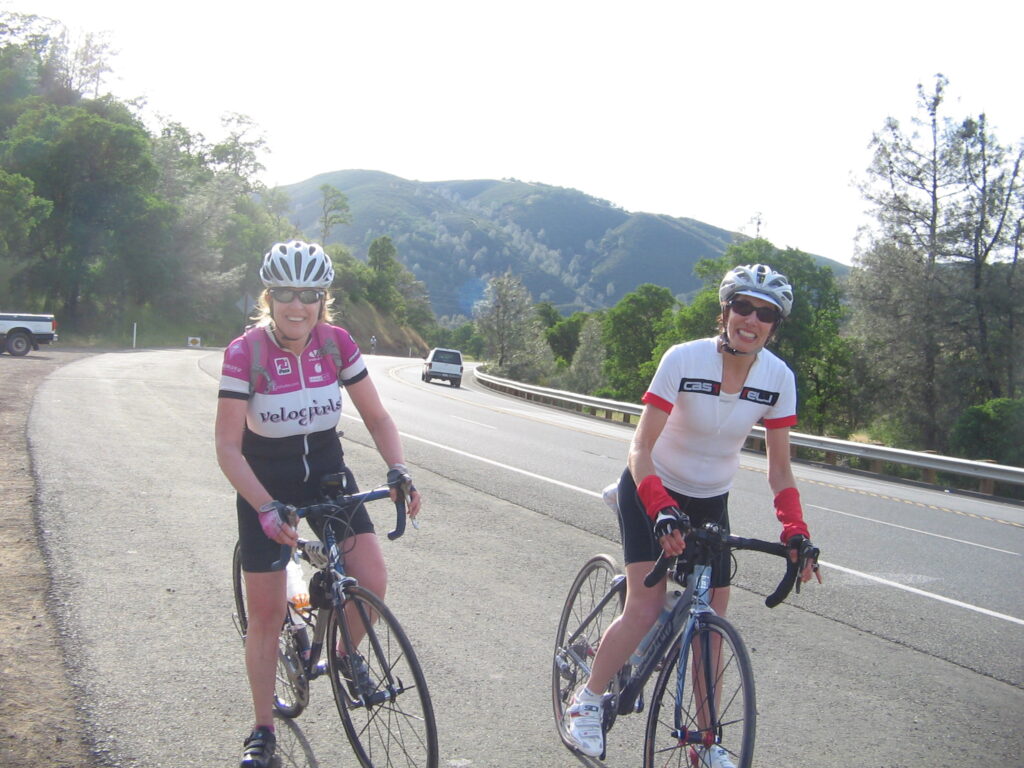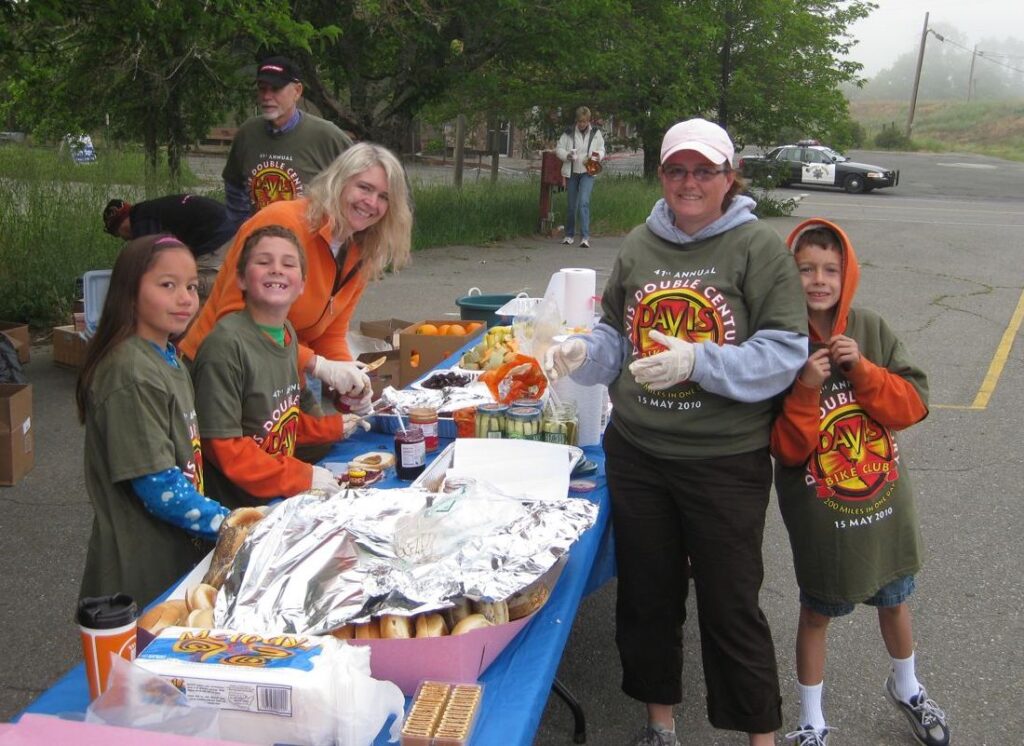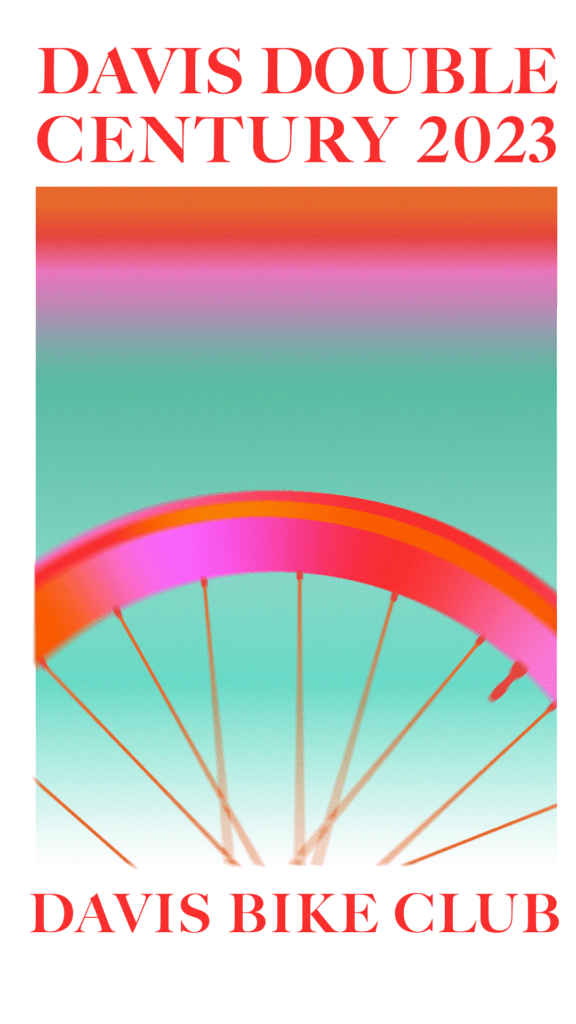 If you have never ridden a double century before and have questions, please do not hesitate to write to us for additional information at double-century@davisbikeclub.org. We recommend that all riders read the detailed route description, changes to the route, and Double Century FAQ pages.
Additional pages of interest: